Find out what your fellow challengers are up to and gain valuable trail condition info! Here you can see all the hikes logged in our challenge, with the most recent at the top. If you want to view logged hikes for just one of the peaks, click the mountain name. Click on a hike log to see all the details, more photos and leave comments for the challengers.
Hiked a peak? Log your hike to join the party and help out other challengers.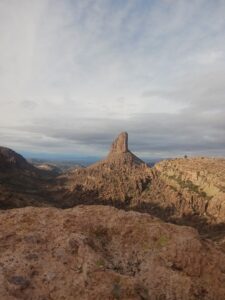 Fremont Saddle
Big horn sheep a plenty on this hike. Very cool to see!
Read More »